Meet Molly Broughton
Chiropractic Assistant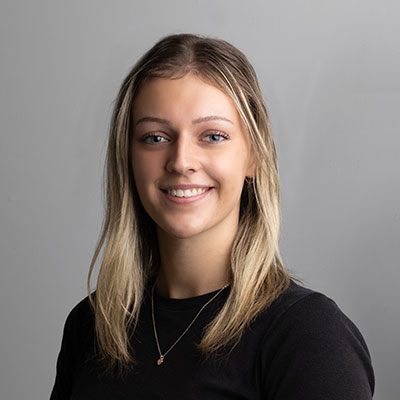 If you're a patient at our practice, chances are you've met Molly!
She's our friendly and knowledgeable chiropractic assistant who helps to keep things running smoothly. Molly is passionate about chiropractic care and is always happy to answer any questions you might have.
Molly is currently in her second year of university studying psychology at Macquarie University. Her interest in chiropractic care comes from her desire to expand beyond psychology and learn new skills that can benefit the body's healing process.
In addition to her university studies, Molly has a lot of experience in customer service, making her an excellent communicator and problem solver. She is committed to continuing her education and is currently taking a course in psychology.
For Molly, the most fulfilling aspect of being a chiropractic assistant is seeing the positive impact it can have on the body's overall functionality, including the nervous system. She loves helping patients feel their best and relieving any pressure or discomfort they might be experiencing.
Outside the Practice
When she's not at work or studying, Molly enjoys spending time with friends, going for runs, and cooking up a storm in the kitchen. She's also known for her infectious smile and her love of coffee – she can never go a day without it!
She looks forward to seeing you in the practice soon!

Molly Broughton | (02) 9484 7090